Registration information can be found here.
---
A B O U T U S
Saint Thomas More School is a Catholic elementary school for grades preK-8. It is located in South Kansas City, Missouri, in a quiet residential area. The yearly enrollment is approximately 500. The class size is a maximum of 26 students. Students are encouraged to achieve their best and to participate in community service.
Anti-Bullying: We are a "Golden Rule" School utilizing the Olweus Anti-bullying program
Mission Statement
Saint Thomas More School provides a safe learning environment in which I, as a unique child of God, strive to become the person God intends for me to be through academic achievement and acts of justice, love, and service based in our Catholic religious beliefs.
Vision Statement
Saint Thomas More School will strive to develop life-long learners with global awareness through a lifestyle of faith, service and rigorous academics enriched by technology.
---
F R O M O U R P R I N C I P A L
A LETTER FROM OUR PRINCIPAL
Dear Parents,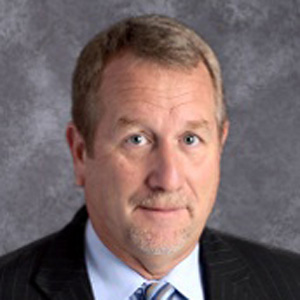 Welcome to St. Thomas More School. My name is Randy Smith and I have the absolute privilege of serving as the Principal for St. Thomas More. In 1966, St. Thomas More School opened its doors to educate the entire child. For over 50 years our school has been a place of Faith, Community, and Academic Excellence. From educating nearly 3000 alumni to our current student-body of over 500 Pre-K to Eighth Graders, St. Thomas More School has been devoted to nurturing the talents of children in a comprehensive learning environment.
The teachers and staff at St. Thomas More are committed to teaching our students with high academic expectations, while providing a Faith-filled experience for them to grow and learn. To help foster this, the students attend weekly Mass, receive a daily religion class, prepare for the Sacraments, and organize many service projects. In addition, the students receive a rigorous curriculum, enjoy the fine arts, participate in instrumental opportunities, learn Spanish, and are exposed to many other academic opportunities. St. Thomas More School continues to maintain our accreditation through both Missouri Non-Public Accrediting Association and AdvancED.
Why choose St. Thomas More? As a Catholic School, we recognize that Parents and Family Members serve as the First Teacher for children and help form a living community of a shared vision that you can be a part of:
Catholic schools help students understand that each person is unique and valuable.
Catholic schools encourage family input and involvement in the ongoing education of their children.
Catholic schools strive to create a special bond among students, families, the school and the Church, so that all share a strong sense of community.
Families develop special bonds and support each other.
Catholic schools have a long tradition of fostering character, academic excellence, and understanding through service.
In addition, your child or family has many ways to grow and learn at St. Thomas More:
Our students scored above the grade level equivalents on the national average in Math, English Language Arts, and on our Composite Scores during our most recent standardized testing.
Fine arts programs including band, music, and art
Athletics including football, track, basketball, and volleyball
Other programs include student council, service organizations, Youth Ministry, and after-school care.
A striving and supportive Parish that provides many resources for our building.
Several opportunities for Parents to become involved through our Home and School Organization and volunteer chances throughout the school day.
Our Pastor, Father Justin Hoye and our Associate Pastor, Father Gabe Lickteig, are extremely knowledgeable and provide caring to help our students reach their potential.
Thank-you for taking some time to learn about St. Thomas More School. Please feel free to call us at 816-942-5581 or contact me by email, smith_randy@stmcyclones.org and I would be honored to answer any questions or give and set up a tour of our school.
Pray on,
Randy Smith
St. Thomas More Principal
---
A F E W C O M I N G E V E N T S
Nothing from April 7, 2020 to July 6, 2020.
---
C O N T A C T U S
Use this form to contact us for more information or to schedule a tour.