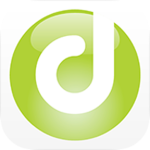 We are proud to announce that we have recently partnered with Dynamic Scrip to offer a money saving mobile rewards program that can help contribute significant funds to support Saint Thomas More and the many programs we operate.
This exciting new rewards program has several benefits to your family, including:
The Dynamic Pay

web app

giv

es you access to over 200 national brands available in over 300,000 locations. Simply change to way you pay for everyday purchases.
Every purchase made results in cash rewards for you and STM. Plus, you can still earn your credit card rewards and any retailer loyalty program rewards.
Simply using the Dynamic Pay web app (instead of paying directly with your credit/debit card), you can earn hundreds of dollars a year in cash rewards that can be spent at over 300,000 locations.
$10 is immediately put into your mobile wallet when you join and becomes available to use when you earn an additional $15 rebates within the first 30 days of signing up.
Earn even more money when you refer friends and family!
Signing up is easy. (see the Getting Started pdf and the intro video below)
Brand partners list
This partial list of brand partners is dated May 2017. The full list accessible through the mobile app below is constantly being updated.
A family dedicated to using Dynamic Pay whenever possible can literally earn hundreds of dollars back in rebates that you will share with STM to help cover some of the many costs it takes to run a parish and provide the services we provide.
What is the

Dynamic Pay

web app?
Dynamic is a fundraising mobile app that allows you to make purchases directly from your phone (similar to Apple Pay) for everyday purchases such as drug stores, department stores, home improvement stores, restaurants, and more! By simply paying using the Dynamic App where you already shop or eat instead of paying by cash or only using your credit card, you'll earn cash back rewards that are shared with Saint Thomas More. Some popular brands like Nike offer up to 10% rebates!
Getting started
Links
Intro video: overview
Signup Demo video
(Tutorial video showing how easy it is to sign up so you can start earning cash back fundraising rewards!)