Planning & Gifting Events
The Planning & Gifting committee's ongoing series on Faith, Family, Finances, & Future Planning continues.. In case you missed any so far the events have been video recorded and are available below.
planned giving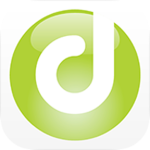 We are proud to announce that we have recently partnered with Dynamic Scrip to offer a money saving mobile rewards program that can help contribute significant funds to support Saint Thomas More and the many programs we operate.
This exciting new rewards program has several benefits to your family, including:
The Dynamic Pay

web app

giv

es you access to over 200 national brands available in over 300,000 locations. Simply change to way you pay for everyday purchases.
Every purchase made results in cash rewards for you and STM. Plus, you can still earn your credit card rewards and any retailer loyalty program rewards.
Simply using the Dynamic Pay web app (instead of paying directly with your credit/debit card), you can earn hundreds of dollars a year in cash rewards that can be spent at over 300,000 locations.
$10 is immediately put into your mobile wallet when you join and becomes available to use when you earn an additional $15 rebates within the first 30 days of signing up.
Earn even more money when you refer friends and family!
Signing up is easy. (see the Getting Started pdf and the intro video below)
Brand partners list
This partial list of brand partners is dated May 2017. The full list accessible through the mobile app below is constantly being updated.
A family dedicated to using Dynamic Pay whenever possible can literally earn hundreds of dollars back in rebates that you will share with STM to help cover some of the many costs it takes to run a parish and provide the services we provide.
What is the

Dynamic Pay

web app?
Dynamic is a fundraising mobile app that allows you to make purchases directly from your phone (similar to Apple Pay) for everyday purchases such as drug stores, department stores, home improvement stores, restaurants, and more! By simply paying using the Dynamic App where you already shop or eat instead of paying by cash or only using your credit card, you'll earn cash back rewards that are shared with Saint Thomas More. Some popular brands like Nike offer up to 10% rebates!
Getting started
Links
Intro video: overview
Signup Demo video
(Tutorial video showing how easy it is to sign up so you can start earning cash back fundraising rewards!)
A charitable gift of stock provides an opportunity for tax savings while generously supporting Saint Thomas More Parish. Electronic delivery of stock shares is the most secure and expedient delivery process available and provides efficient internal control as well as cost savings. However, you may also transfer certificates directly. The form below provides more information and a means by which to donate stock.
Did you know you can multiply your contribution to Saint Thomas More School with an employer match?
You may be able to double, or even triple, your charitable contribution to our community through your company's matching gift program! To determine your eligibility, ask your employer or human resource representative if your gift to a Catholic school can be matched. You may also visit http://www.diocese-kcsj.org/_docs/Matching-Gifts-08.pdf to check if a specific company will match your charitable gift.
If your company offers such a program, all you need to do is obtain a matching gift form from your employer and include the completed form with the gift and submit it to Jenni Beck at the school. We will do the rest! Contact Tim Waris if you have any questions.
More information coming soon about Estate Gift Planning. Meanwhile...
Legacy Society
Father Justin Hoye cordially invites you to become a member of the Saint Thomas More Legacy Society.
The STM Legacy Society honors those who have graciously named Saint Thomas More Parish as a beneficiary in their estate plans, such as; wills, trusts, retirement accounts and insurance policies. Legacy gifts help to secure the long-term strength and security of Saint Thomas More Parish. Your future gift will create an enduring legacy of support that will benefit the parish for generations to come. Members will be invited to occasional gatherings with Father Don to celebrate and thank you for your generosity.
To become a member
Click here for a response card. Print and return to the parish office. No minimum amount or formal documentation of your future estate gift is required. Names are publicized only if consent is given. All information you provide will be kept in the strictest confidence.
To remember Saint Thomas More Parish or School in your will, contribute a stock (see Donating Stock link at right), transfer funds from another account, contribute to a memorial, etc., contact Tim Waris.
This page includes information on Planning and Gifting events, the Dynamic Scrip program, donating stock, employers matching gifts, estate gift planning, gifting of securities, and IRA contributions