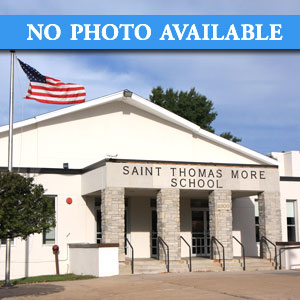 How long have you been at STM School?
Since 2018. I grew up in Leawood and attended Cure of Ars and Sion. I moved to the St. Louis area shortly after graduation and had the absolute pleasure of staying at home and raising my 4 children. Five years ago I returned to teaching and was so fortunate to teach 2nd grade in our parish school. We are thrilled to be back in the KC area and closer to our beloved Jayhawks!! When I am not at school, I enjoy spending time with my family and friends, preferably on a beach somewhere, volunteering, and traveling . I love to read and am always looking for a good title to share with my book club. I am really excited to continue my teaching journey here at STM and getting to know my school "family."
Education:
The University of Kansas was my home during my 4 years of college.
Favorite quote:
"Be who God created you to be, and you will set the world on fire." – St. Catherine of Siena