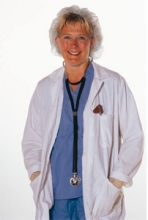 The Saint Thomas More Nurses Ministry exists to provide health information and support to our community.  Our group of 20 volunteer, licensed nurses work together to provide services such as monthly blood pressure checks after Mass, CPR and AED training for parish staff and volunteers, coordinating Health Screenings and Volunteer Blood Drives, as well as health and lifestyle education.
Our nurses are also involved in many other Parish activities and offer First Aid and support when emergent and sudden illness crises happen in the Parish. We are also available for consult with the STM Helping Hands Ministry. Any parishioner who is a licensed nurse is welcome to join.
Contacts

Blood Drive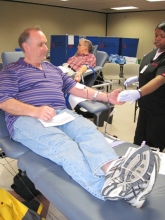 This ministry is coordinated by the Parish Nurses. The Community Blood Center is scheduled to come to STM quarterly. To make a reservation online, go to www.esavealifenow.org and use sponsor code stthomasmore.
Contact Linda Heiman or Teresa Schnitker for more information. (See your parish directory)