The Carmelo de Nazareth Convent in San Andrés Itzapa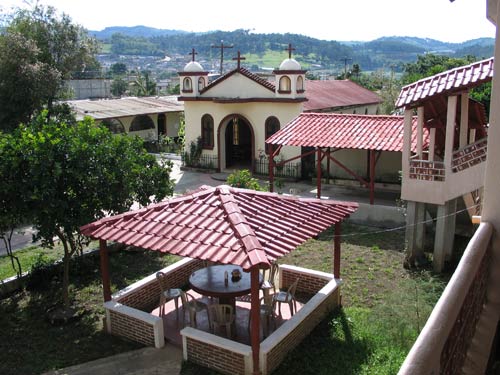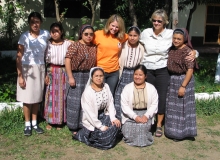 The sisters at the convent in San Andres Itzapa offer excellent hospitality to their STM visitors.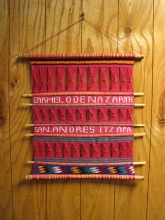 This tapestry, a gift from the sisters, hangs in More Hall reminding us of our ongoing relationship with them and their mission.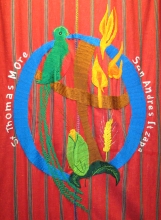 This St. Thomas More – San Andres Itzapa sister parish logo was designed by Sister Frances Marie Grady, S.G.L. The two flames, becoming one, symbolize the union of love between the people of the two parishes. The wheat of mid-America and the corn, or maiz, of Guatemala, express our union in the Eucharist and our desire to nourish one another's faith. The Guatemalan bird, the quetzal, which cannot live in captivity, represents the yearning of the Guatemalan people for peace and freedom in t heir land. All are encircled by a globe, our world, united in the Cross of Christ. The logo was hand-embroidered by the Carmelite Sisters of San Aridres Itzapa on band-loomed Guatemalan fabric in June 1991.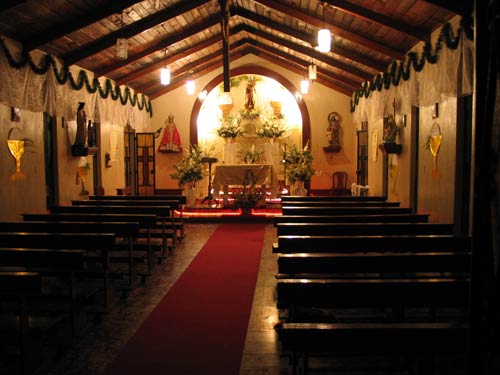 The convent chapel at night. (In the photo at top, it is the building at the center top.)