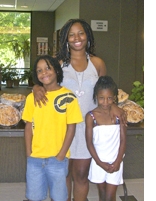 Starfish Ministries is a not-for-profit organization dedicated to helping families that are ready to beat poverty. Objectives include finding employers that are willing to teach necessary job training skills. We will offer a networking community to assist families with housing and transportation needs among other things.
Our primary goal is to provide friendship, support and mentoring as we journey together toward an improved life of hope, one family at a time.
One way we raise funds to support these families is through Cinnamon Roll Sunday.
Contact/more info
Newsletter
If you would like to subscribe to the Starfish eblast list for periodic eblasts, send a request to connect@starfishkc.org.