Join a discussion group!
We hope you and your family are enjoying the book "Perfectly Yourself"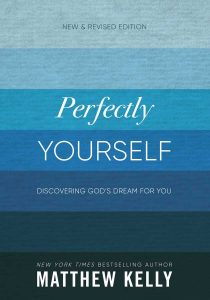 that you were given at Christmas Mass. (If you didn't get a book, extras can be found in the narthex.)
To make reading the book more meaningful, we have organized opportunities to meet with others to discuss the book. Doing so helps us stay motivated to read the book, makes it more fun and gives us different perspectives learn from. If you would like to participate in one of the discussion groups, please click the register link for session information and registration.
The program is four sessions long
Groups begin in January 2018 and numbers are limited so register today!