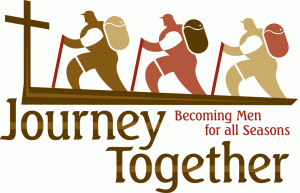 New series starting Friday, September 15, 2017
When we pray we speak to God. When we read scripture, God speaks to us.
This fall, all fathers, husbands, single men and grandfathers are invited to come explore the book of Acts with the Men of STM and let God speak to you through scripture and think more deeply about your mission as a spiritual leader for your family and the community. The material, video and and study questions will be discussed with a small group of men allowing you to learn together and to discover a deeper relationship with Jesus. Acts will enrich your faith and rekindle your love for Christ as you relive the lives of his first disciples.
This study of Acts is not just a historical study of the early church. It is a story of hope during a time of confusion and uncertainty. A story of a group of men from various professions and backgrounds being inspired by the Holy Spirit to stand tall in the love of Jesus to face and overcome the impossible.
The program
Come Journey Together with the Men of STM on Friday mornings starting September 15th. Breakfast served at 5:45. Program begins at 6:00am and concludes by 7:20am.
Questions? Contact Ed Van Buskirk at 816-215-1483 or Ed@TheVanBuskirks.com.
---
Cost
These programs are FREE .
Registration
Register using the form below.
Questions can be directed to Ed Van Buskirk, or email us at menofstmkc@gmail.com.

---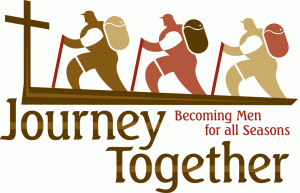 Journey Together is a Men of STM Friday morning gathering where men can strive toward Becoming Men for all Seasons.
As men trying to become Men For All Seasons there are a lot of pressures telling us to be quiet and even that we have it all wrong. We have to be prepared to not just to live out or faith but to stand up for it and explain it to others in a compassionate yet convincing manner. Coming together to explore biblically based Catholic teachings will prepare us for the challenges of today's culture as we continue our Journey Together so that one day we will arrive at our final destination… eternity with God.