For children grades K – 8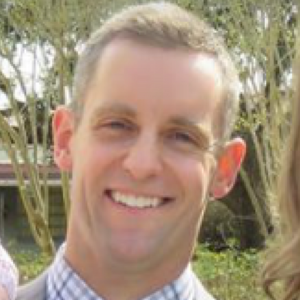 With a presentation On St. Therese Of Lisieux by Dave Staples
Date: Friday September 21, 2018
Time: 6:30am – 7:40am
Location: St. Thomas More – More Hall
Cost: free will donation for breakfast
Click here to register below

Hosted by the Men of STM
For more information contact: Ed Van Buskirk 816-215-1483 Ed@TheVanBuskirks.com
According to the Momzette article "Dads Play Key Role in Family's Faith", Dads who invest in growing their child's faith increase that child's chances of having a thriving faith as an adult. And a thriving faith increases your child's chances of being an adult with high life satisfaction, a happy marriage, and good health. (Click Here for Full Article)

Dads (or Grand-dads) and their school-age children are invited to join us for breakfast and an age-appropriate discussion with Dave Staples from the Holy Family School of Faith on one of the youngest and most popular saints, St. Therese the Little Flower. Program begins at 6:30am and ends by 7:40.

This is a great opportunity for fathers to be spiritual leaders for their children in a way that is both fun and engaging.