Parents' Night Out!
It's a date! Parents, come and enjoy complementary Jack Stack and drinks (beer & wine included) all provided by the STM Youth team! Over the course of the evening, our Director of Youth Ministry, Lee McMahon, and his team will share the STM Youth program's vision and goals while getting to know all of wonderful parents. Make it a date night and come as a couple, the tab is on us!
RSVP here at the Sign Up Genius Page
Open to parents of 6th-12th graders.
Date: 03/25/2017 (Sat.)
Time: 6:30pm – 8:30pm CST
Location: More Hall (St. Thomas More, under church)
RSVP here at the Sign Up Genius Page
Contact
L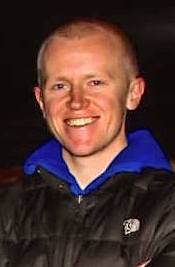 ee McMahon, Director of Youth Ministry
To email me, please follow the link: Email Link
Phone 816-942-2492 ext. 214