Current Service Opportunities
Morning Glory Cafe
This is a wonderful opportunity for our youth to help serve hot meals and prep "to-go" meals for the those in need! Sunday volunteers will meet at the Cathedral at 10:45 at 416 W 12th St, Kansas City, MO. We are meeting at the building with the black doors with the silver cross above the doors. The building is to the left of the Cathedral parking lot and the doors are on Broadway street. Please be ready to pick your student up at 2pm. Thank you and God Bless! SIGN UP HERE
Driving directions are below.
https://www.google.com/maps/place/416+W+12th+St,+Kansas+City,+MO+64105/@39.1003407,-94.5912512,17z/data=!3m1!4b1!4m5!3m4!1s0x87c0f05be197bbf7:0x262acb57115d7d12!8m2!3d39.1003407!4d-94.5890625
The Upper Room
This is an opportunity for STM Youth to get involved in their community and help grade schoolers from the KC Metro area improve their reading skills. Volunteers would simply be reading one-on-one with younger students (1st – 3rd graders). We would simply pair each volunteer with one of our students and then the student would read aloud to the volunteer so the student can practice their reading skills. We will depart from STM at 4pm for each volunteer opportunity at the Upper Room. We will return no later to STM no later than 6:30pm. SIGN UP HERE
Thank you and God Bless!
We will be volunteering at this location: Kansas City Neighborhood Academy, 1619 E. 24th Terrace, KCMO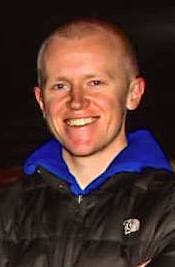 Contact
Lee McMahon, Director of Youth Ministry
To email me, please click here.
Phone 816-942-2492 ext. 214