One Homeless Night
This is an awareness event for our students, aimed at helping them gain a fuller understanding of the reality of homelessness in Kansas City by experiencing it first hand. Students are fed a soup kitchen style meal and then spend the night on STM's campus, outside exposed to the elements with nothing but cardboard and blankets. Our 2017 date is TBA.
Mixers
Mixers at St. Thomas More have quickly become one of the staples for our youth program. Our staff and parent chaperones work very hard to provide a safe environment for students in the area to socialize, dance, and have a good time!
Our mixers are open to all schools for 7th and 8th grade students.
Held in Flanagan Hall, 7-10pm.
Cost: $10 (Entry fee, snack, drink) DJ Darryl!
Details regarding our next mixer…
Saturday, February 11
Theme: Valentines Day
Youth Mass
The Youth Masses at St. Thomas More are structured so that all young people in the parish come to experience the beauty of the Liturgy more intimately by participating in the Mass as a server, lector, usher, or sacristan.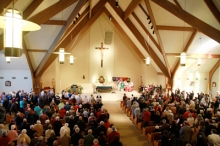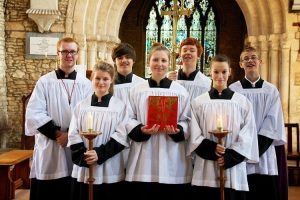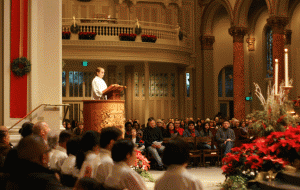 Contact
L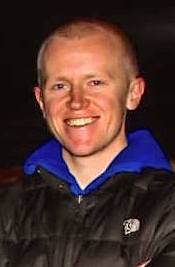 ee McMahon, Director of Youth Ministry
To email me, please click here.
Phone 816-942-2492