Notre Dame Vision
The Basics
Who? Open to all High School students (entering grades 9-12 in the fall of 2017 or graduating in the spring of 2017)
What? Notre Dame Vision is a 5-day conference that includes dynamic large group experiences, reflective small group time, profound liturgies, and excellent music. Speakers from all across the country will break open important themes throughout the week and help participants to relate them to their own lives.
When? July 17-21
Where? University of Notre Dame, South Bend, IN
Benefits of Notre Dame Vision
Strengthen and create friendships
Engage in meaningful conversations
Explore how God is calling you
Explore how to respond to God's call
Live in the Notre Dame dorms
Learn from college student leaders
Sing, dance, and celebrate in a lively, reflective, genuine community
You get to pick your roommate!!!
How to Sign Up
Step 1: Visit the application page here and complete the "Step 1" section. (NOTE: The group organizer is Lee McMahon, choose session 4 as 1st preference)
Step 2: Download, print, and fill out the

registration packet here.

Return the packet to Lee McMahon at the parish office.
Costs/Financing
Parents, STM Youth is excited about our July 17-21 NDV conference! All we need from you to get your youth signed up is…

This year, at STM Youth, we want your high schoolers to have some "skin in the game" for getting to Notre Dame. To increase the level of commitment from our students, the remaining balance will be fundraised by the students going. This trip is a big opportunity for growth in personal responsibility. The specific amounts are below…

Applications submitted on or before April 1: $325/person (Not including $100 deposit).
Applications submitted on or after April 2: $350/person (Not including $100 deposit)

STM Youth is happy to sponsor fundraisers specifically for this trip, but all fundraisers will need to be initiated, organized, and operated by those students wishing to go on the trip. These students can email me at youth@stmkc.com to discuss possible fundraising opportunities.

But what about Mixer proceeds? Cinnamon Roll Sale proceeds?

All proceeds from Mixers and Cinnamon Roll Sales help fund youth ministry expenses such as group travel to NDV Conference, youth group meals, youth lounge improvements, youth ministry events and outreach software, youth ministry development materials, etc.

Scholarships are available through Notre Dame at this site here. Scholarships are also available through the STM Youth Program if a need for financial assistance is present.
Travel
Leaving KC: St. Thomas More Parish parking lot via bus at 6am on Monday, July 17th.
Leaving South Bend: Bus leaves at 12:30 Friday, July 21st.
More Information for Parents
Contact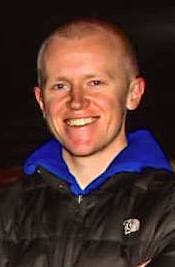 Lee McMahon, Director of Youth Ministry
To email me, please click here.
Phone 816-942-2492 ext. 214