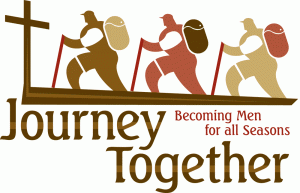 New series starting Friday, March 3, 2017
The man
Father Emil J. Kapaun was born April 20, 1916 in Pilsen, Kansas and was ordained as a priest in Wichita, Kansas on June 9, 1940. He served as a priest-soldier in both the Korean War and World War II and received the bronze star for his service in the Korean War. While hundreds died in Korea, Father Kapaun did what he could to rally the POW's.
Lord Jesus, in the midst of the folly of war, your servant, Chaplain Emil Kapaun, spent himself in total service to you on the battlefields and in the prison camps of Korea until his death at the hands of his captors. His last words were to his captors asking them to forgive him if he had harmed them in any way. He received the Medal of Honor posthumously from President Obama on April 11, 2013.
The program
Join the Friday morning men's group on Friday mornings starting March 3 with a video and discussion each week to become a Kapaun man! We will begin at 6am in the church, praying the Rosary, attend the 6:15am Mass, and go to More Hall for breakfast/video/discussion. Questions? Contact Ed Van Buskirk at 816-215-1483 or ed@TheVanBuskirks.com. †
---
---
---
Cost
These programs are FREE .
Registration
Register using the form below.
Questions can be directed to Ed Van Buskirk, or email us at menofstmkc@gmail.com.

---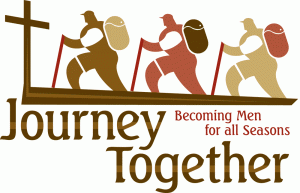 Journey Together is a Men of STM Friday morning gathering where men can strive toward Becoming Men for all Seasons.
As men trying to become Men For All Seasons there are a lot of pressures telling us to be quiet and even that we have it all wrong. We have to be prepared to not just to live out or faith but to stand up for it and explain it to others in a compassionate yet convincing manner. Coming together to explore biblically based Catholic teachings will prepare us for the challenges of today's culture as we continue our Journey Together so that one day we will arrive at our final destination… eternity with God.