Photos from 2015
---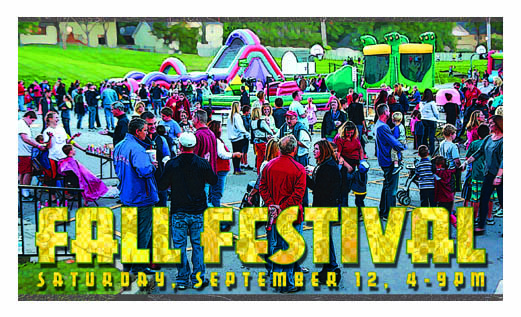 Saturday, September 12, 2015, 4-9pm

Plan to come to 4pm Mass and stay for food (5-7:30pm) and games (5-9pm). We will again have a 3 on 3 basketball tournament during the festival for grades 6th, 7th and 8th.
Mass at 4pm,
Meal served 5-7:30pm
Games 5-9pm
Cakewalk begins at 6pm
Bingo and basketball begin at 6:30pm
The Fall Festival is a great way for parish and school families to spend some quality time together.  And the only way that the Fall Festival works is with lots of group effort from our parish & school communities.  Please check out the volunteer opportunities below and share them with others.  Thanks in advance for your part in this fun event!
Needed
Besides volunteers (signup link is above) We are in need of cakes and dessert for the annual cake walk. These items can be dropped off the day of the picnic anytime after 1:00 p.m. in Flannigan Hall.
Tickets
Tickets will be sold after Masses the weekends of August 22 & 29 and September 5, 2015.
Prices are:
$8/person or
$30/family of 5 for dinner,
$10/game wristband, or
$55/family of 5 for dinner and games.
Bingo is pay as you play
Checks will be accepted, payable to STM. Get your tickets early and avoid the lines! Alcohol wristbands and bingo games will be sold the day of the celebration.